Greta Thunberg, the Swedish schoolgirl who inspired a global movement to fight climate change, has been named Time magazine's Person of the Year for 2019.
The 16-year-old is the youngest person to be chosen by the magazine in a tradition that started in 1927.
Shortly before the announcement, she told a UN climate change summit in Madrid that the next decade would define the planet's future.
She urged world leaders to stop using "creative PR" to avoid real action.
Last year, the teenager started an environmental protest outside the Swedish parliament building, sparking a worldwide movement that became popular with the hashtag #FridaysForFuture.
Since then, she has become a strong voice against climate change and an internationally recognised figure and, earlier this year, was nominated as a candidate for the Nobel Peace Prize.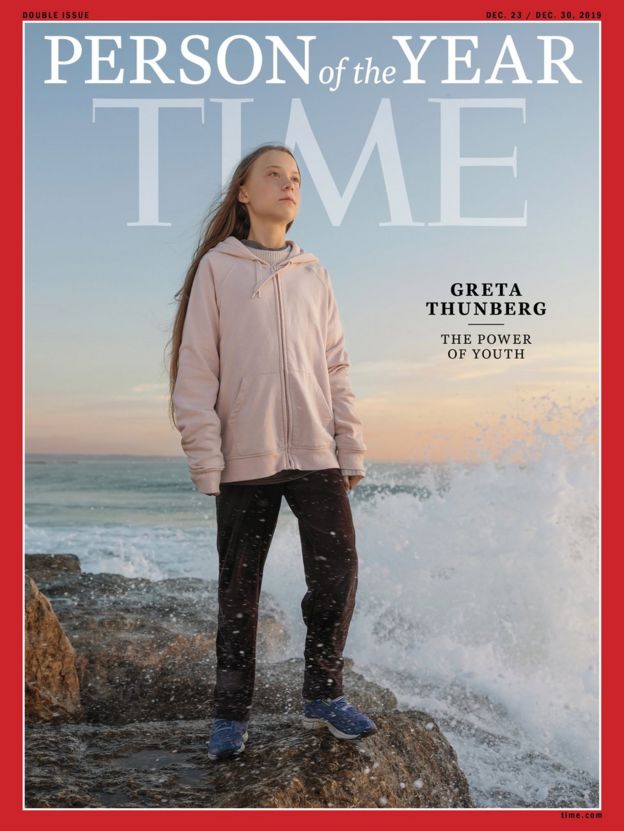 Announcing Time's decision on NBC, editor-in-chief Edward Felsenthal said: "She became the biggest voice on the biggest issue facing the planet this year, coming from essentially nowhere to lead a worldwide movement."
The magazine's tradition, which started as Man of the Year, recognises the person who "for better or for worse… has done the most to influence the events of the year". Last year, it named killed and imprisoned journalists, calling them "The Guardians".
This article originally appeared on BBC It was reposted in the interest of our readers. All rights reserved with the respective owners of the information.